Smart, Reliable
Mortgage Marketing Data
There's a wealth of data available about who potential borrowers are, what they need, and how they behave. And now, you have access to it all.
It's about time.
Utilizing Data Aggregation
We're the first and only company to consume multiple property databases going back to 2009 to enable a data science approach to qualifying mortgage leads.
By compiling millions of data points, we built the most thorough database on the market.
We also source all of our own data rather than relying on downstream providers, so it's always fresh and up-to-date. That includes bi-weekly updates, in addition to enriching records ourselves.
This means you have access to the most current borrowers.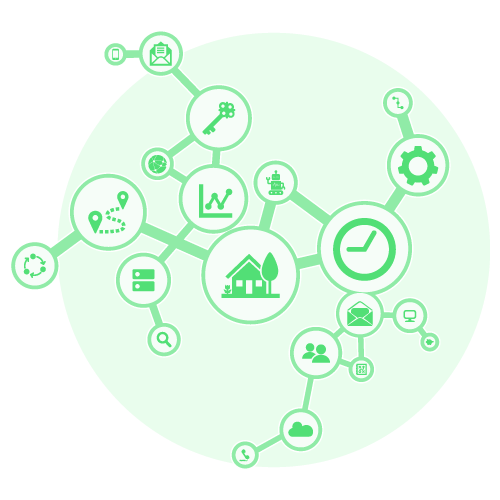 The Power of Big Data
Managing our database is a team of analysts and data scientists whose core job is to develop methods for discovering data for our direct marketing.
To accomplish this, they've created proprietary algorithms using machine learning. The algorithms analyze market trends, evaluate user behavior, and parse hundreds of data points associated with each borrower. Our core algorithm then ranks and groups borrowers based on how likely they are to transact.
As a result, you're able to reach borrowers who are most likely to do business with you.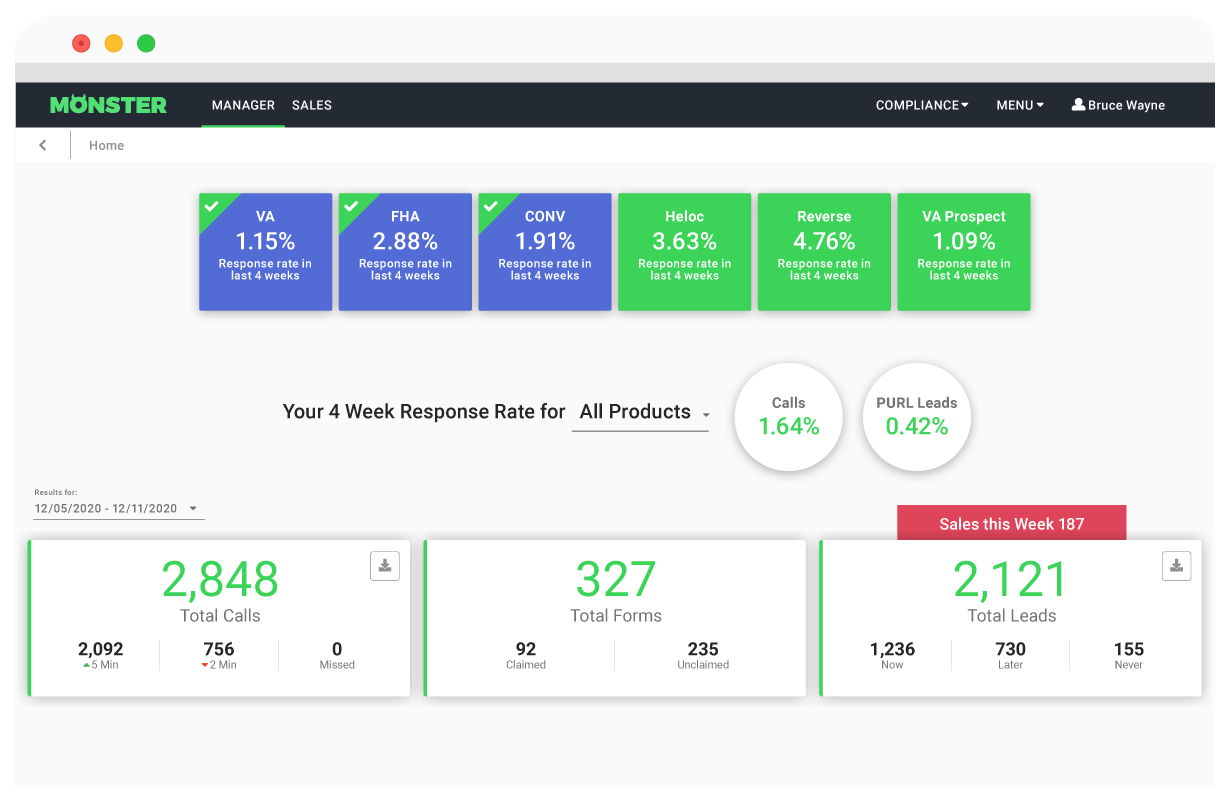 A New Model for Loan Origination
Our intelligent datasets and predictive models find borrowers that are ready to buy from you.
Combining this identification methodology with in-depth tracking and reporting gives you real-time visibility into campaigns.
You can track activity from the time data is generated through the mail stream to when the loan is signed. And with phone tracking technology that analyzes each call, you'll be able to see & hear what's working and what's not.
And all reports are available from our client portal or within your CRM via an API.
Ultimately, you receive real-time visibility and insight into your direct mail marketing effort.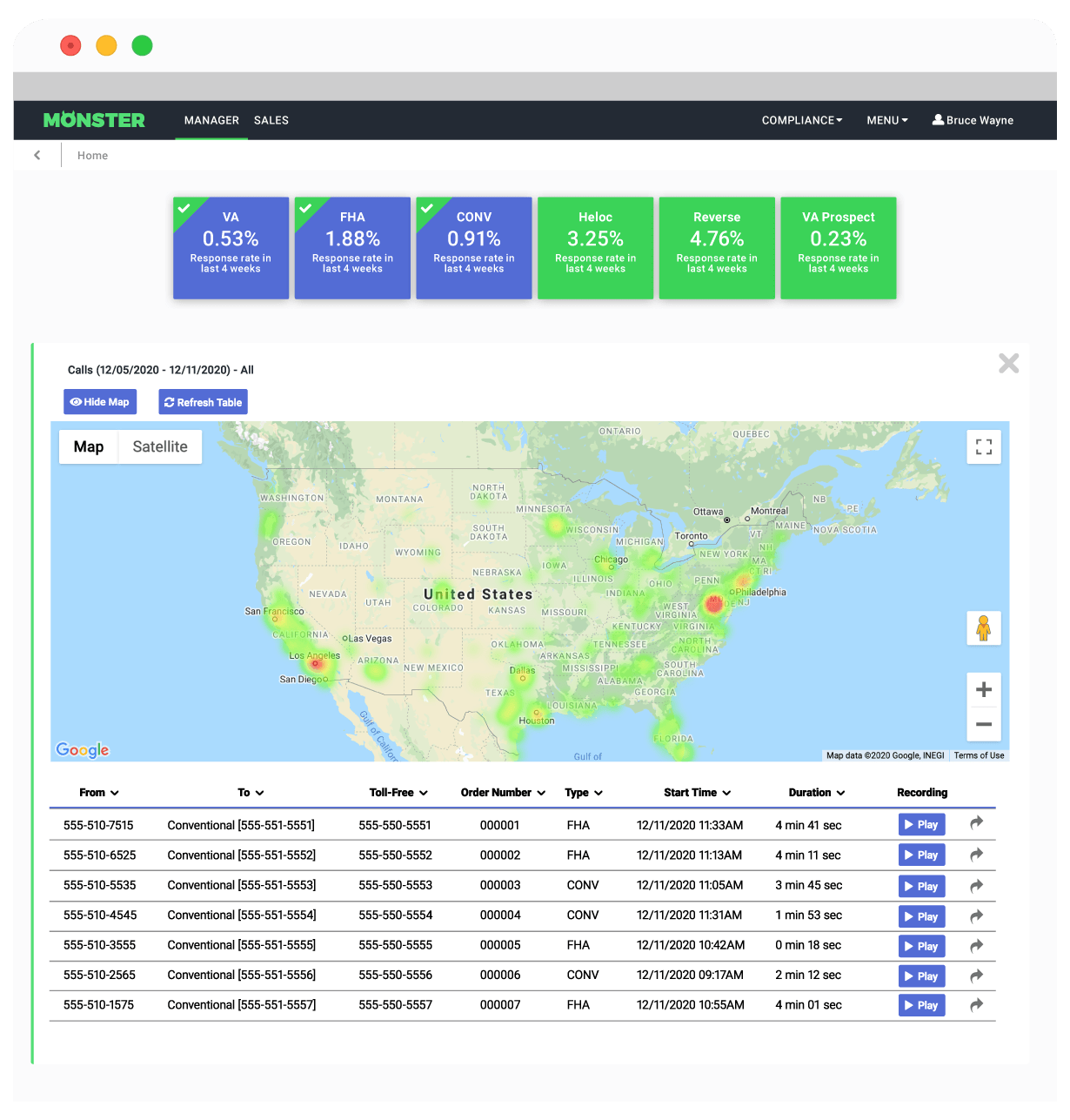 Bringing Mortgage Marketing Home
Every campaign we run includes our data services at no extra cost. After we determine your targeting criteria, our team handles the heavy lifting.
Each month we proactively rebuild every record. Then we update your audience with the newest leads and remove anyone that no longer qualifies. So you see consistently high conversion rates by only marketing to potential buyers.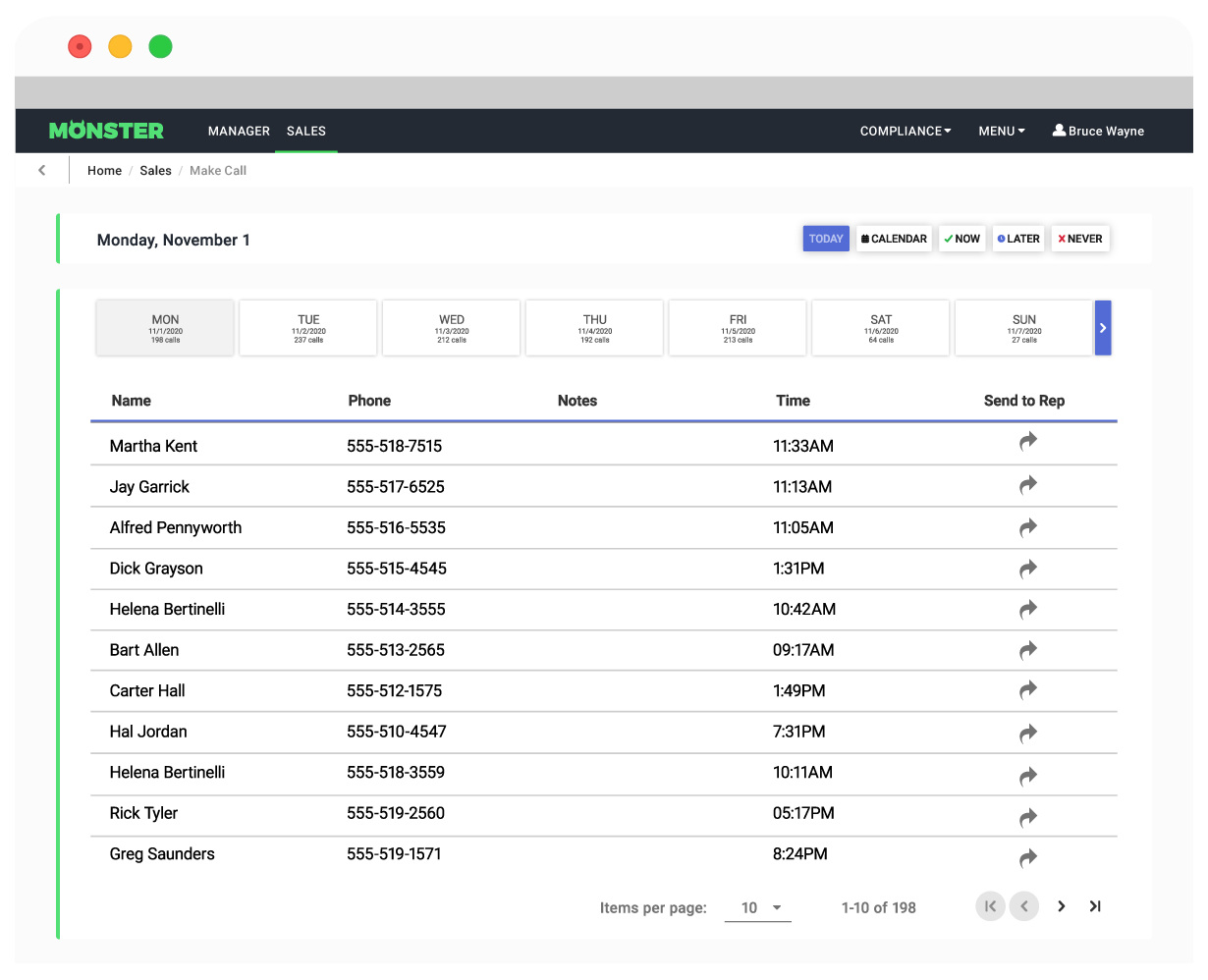 Complete Data Refresh
Every 2 Weeks
We've basically stopped doing all other marketing and gone 100% with Monster.

Manny Fajardo
President, Premier Lending Corp.