Generating Mortgage Leads with Direct Mail
Generating Mortgage Leads with Direct Mail
By William D'Innocenzo
About 4 min
Find out why you should use direct mail campaigns to deliver the right message at the right time and place to generate mortgage leads.
In the world of mortgage leads, fad marketing dies incredibly fast. Sales and marketing teams are no longer given months or years to determine effectiveness. Campaign managers and marketers often know within a week or two what will unfold, be it success or failure. The best lenders know effectively managing mortgage leads is a real-time living lab, which is precisely why time-tested measures like direct mail are attractive to mortgage lending executives.
Beyond decades of familiarity and predictable results, there are other compelling reasons to bank on direct mail – increased availability of more consumer data via AI and the methods in which to process it, such as predictive analytics.
The first important step in evaluating any marketing strategy is to identify your own strengths and weaknesses. What do you bring to the table with systems, processes, marketing, and automation? Once you understand your own baseline, you then must identify a reputable lead generation vendor that can fill in your blind spots – or just lead the entire effort.
What you need to start generating mortgage leads: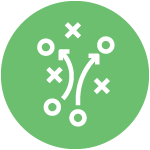 A strategic plan and roadmap
What are you trying to accomplish, and how will you get there?
What products are you promoting?
Which borrower types will you target?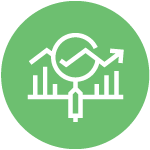 Quality borrower data
Will you use your own CRM database? Is your data clean?
Do you plan to use one of the many fine-tuned datasets available?
Who can help you procure bullet-proof data?
Implementing a strategic plan will help you better understand your specific data needs, ensuring you can be laser-sharp in your targeting – you will spend far less on bad leads that fall outside your target. We use four unique data algorithms to find, rank, score, and target only those borrowers identified as likely to do business with you.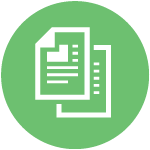 Marketing content
"Good' is simply not good enough. Advice – leave this to the professionals with a track record of making the phones ring.
Your copy has to prompt action.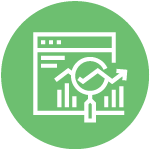 Campaign management
Segmenting and marrying the data to the marketing content.
Run the campaign, then re-target or pivot based on results.
Leverage the lessons learned from your lead generation vendor. They have likely seen it all.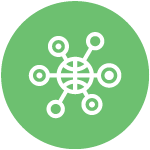 A robust platform to tie everything together
Stats & metrics
Tracking
Reporting dashboards
Automation
Never before have we been able to use AI and consumer data more to our advantage, and this is especially true for highly targeted direct mail campaigns. Today, we can now filter on credit, payment history, product eligibility, and many more components which allow us to be much more granular in who we target. Compare that to mass messaging via TV, radio, or print, where a large portion of the audience will not be relevant or qualified. A perfect example of completely wasted advertising spend – all the national TV commercials for Medicare or reverse mortgages that have relatively small target audiences.
Direct mail also fosters the ability to be much more personal in your messaging, referring to them by name or inserting localized copy. Further, direct mail is highly flexible and interchangeable, giving you the ability to easily test different campaigns and adjust on the fly.
Borrowers and processes change. Fad marketing will come and go. Even our direct mail technology and data continually morph – but what will never change – how essential it is to deliver the right message, at the right time in the right place.
If you want to learn more about how we manage every campaign detail seamlessly integrating with your current process, request a call today!